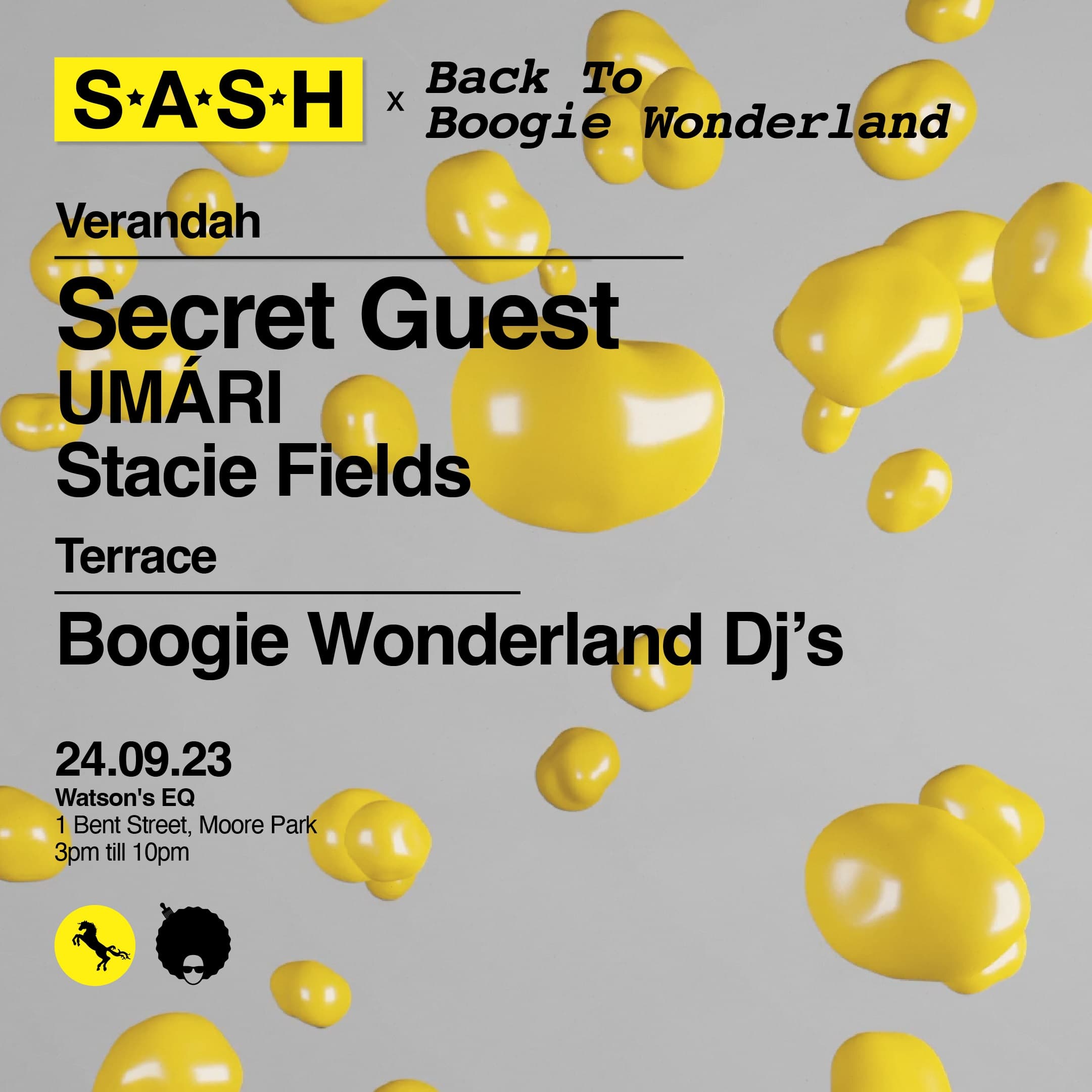 ★ S.A.S.H ★ Back to Boogie Wonderland ★ Secret Guest ★ 24th September ★
Event Description
★ S.A.S.H ★ Back to Boogie Wonderland ★ Secret Guest ★ 24th September ★
Tieckets from:

https://tinyurl.com/BTBWSASH

Teaming up with the boogie busters, wonderland wizards and party purveyors, Back to Boogie Wonderland this Sunday for an all in fiesta in the sun. We'll be spreading our legs and taking over The Veranda at the EQ while Back to Boogie Wonderland hosts The Terrace for the day. In a delicious melting pot of disco and house, providing a platter for all culinary needs with the main course being kept a surprise treat for a bit longer. To lift the curtains of the afternoons proceedings, we've picked the freshest of the fresh from our local harvest - Stacie Fields to make her debut. The mischievous trio of UMARI, taking on the afternoon's soundtrack ahead of the main course.
★ S.A.S.H ★ Back to Boogie Wonderland ★ Secret Guest ★ 24th September ★
★ S.A.S.H ★ Back to Boogie Wonderland ★ 24th September 3pm till 10pm
Watsons EQ 1 Bent Street, Moore Park
Newsletter
Get early access to upcoming events, exclusive discounts and behind-the-scenes sneak peaks.