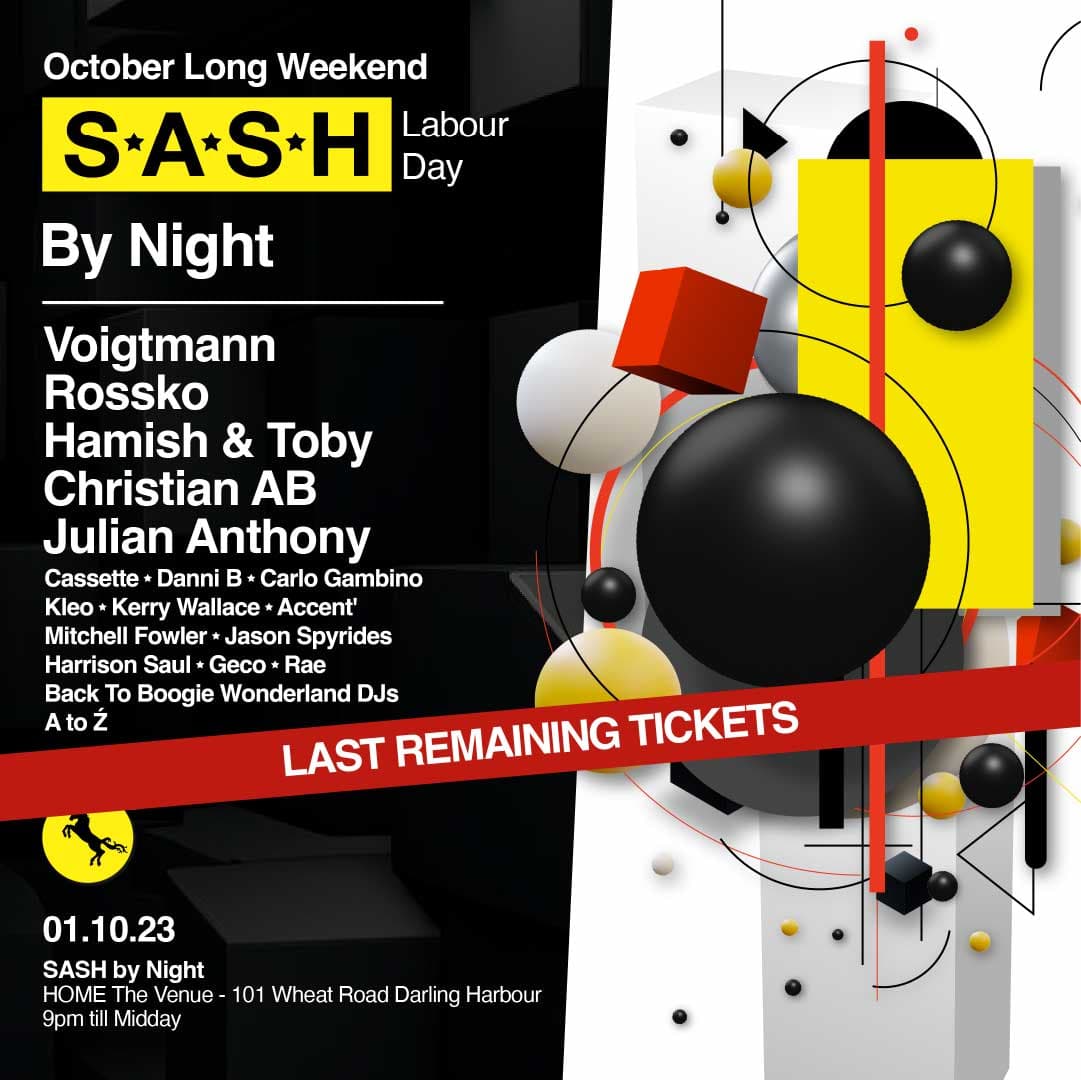 ★ S.A.S.H By Night ★ October Long Weekend ★ 1st October ★
Event Description
★ S.A.S.H By Night ★ October Long Weekend ★ 1st October ★
Australians in the 1800s worked up to 14 hours a day, six days a week without sick leave, holiday leave, or job security. The Labour Day long weekend commemorates the granting of the eight-hour working day for Australians and recognises workers' contributions towards the nation's economy. … so in short, you kind of have to celebrate. You owe to everyone who came before you. So this is what we're proposing, as opposed to now working for 14 hours, we're giving you the option to party for 22. We're taking no less than 6 international guests and sprinkling them across Sydney's city scape sharing their take on house music across Watson's EQ & our hallowed ground, HOME The Venue. The return of crowd favourites, floor fillers and groove distributors, Voigtmann & Rossko with Hamish & Toby making eagerly awaited returns while Christian AB makes his debut. We're also dishing up Julien Anthony in the mix because you can't have too much of a good thing! With such a strong international contingency, we're keeping tight lipped on the local supports for a little while longer… but rest assured, we're pulling out all the stops for that too!
★ S.A.S.H by Night ★ 1st October 9pm till way past your bedtime
HOME The Venue 101 Wheat Road, Darling Harbour
Tickets
SASH by Night Ticket ONLY
9AM - 4AM
Home The Venue
Newsletter
Get early access to upcoming events, exclusive discounts and behind-the-scenes sneak peaks.